When i was a kid, i always amazed with the Miracle vinly cover and i want to paint it every time i see, but i couldn't.
At the age 31 i have enough experience to do that. The best gift i made for myself.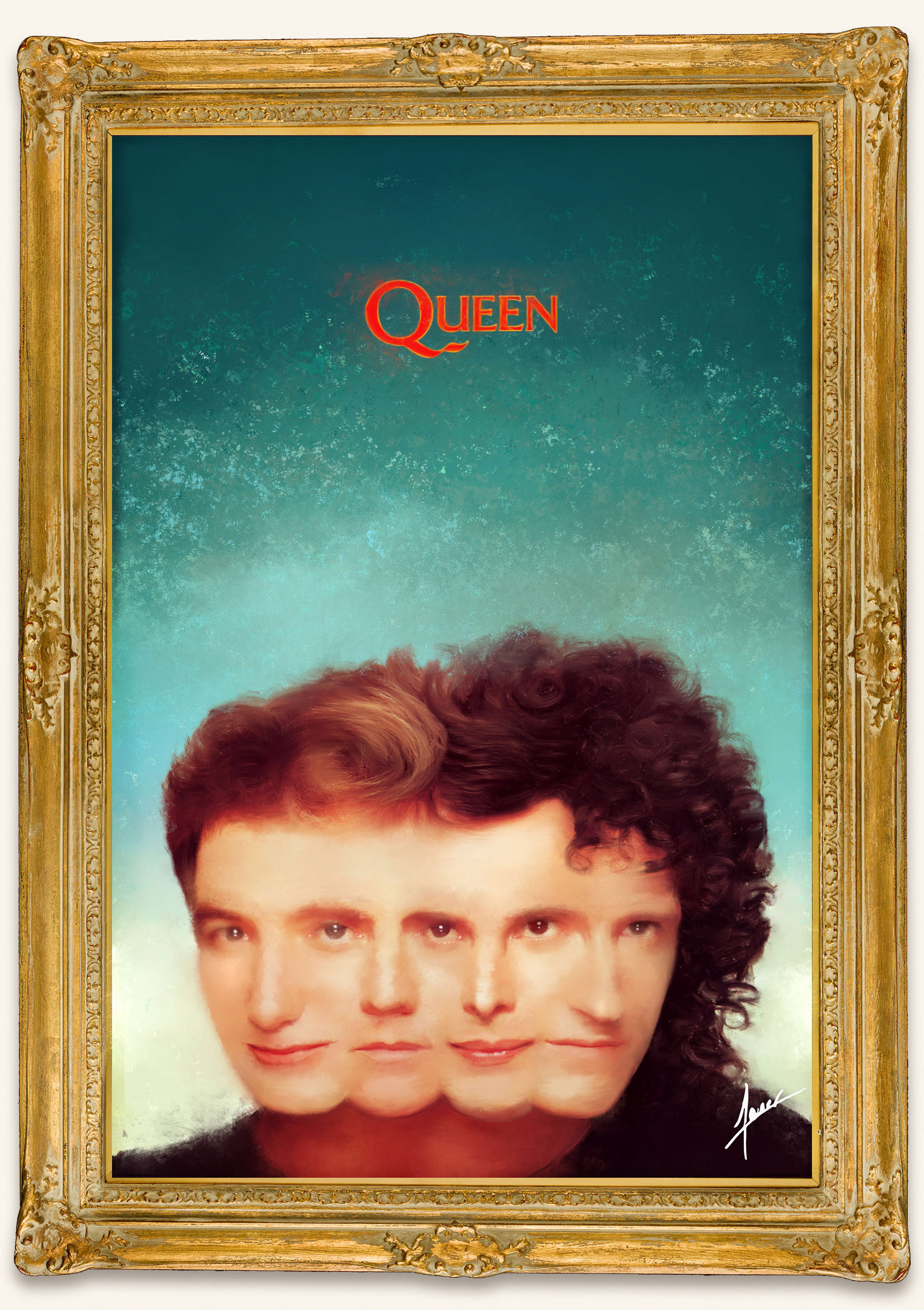 Original cover art created in 1989, i bow to the people who work on this Album sleeve design. The striking cover art utilised the Quantel Paintbox, then state of the art image-manipulation technology, to combine photographs of the familiar faces of the four band members into one morphed gestalt image, in line with their decision to dispense with individual credits and simply present their music as the product of Queen; the back cover went a step further with a seamless regiment of the bands' eyes.